Assistance in the USA

USA Medical Services is an innovative, personalized medical referral service directed and staffed by physicians that work with the latest in computer and communications systems.USA Medical Services links patients with expert medical professionals and facilities around the world.
USA Medical Services was created with one goal: to exceed your expectations by providing the best service. Whether you are facing a medical crisis, need an air ambulance, or need to schedule a second opinion, our staff at USA Medical Services are just one phone call away, ready to assist you 24 hours a day, 365 days a year.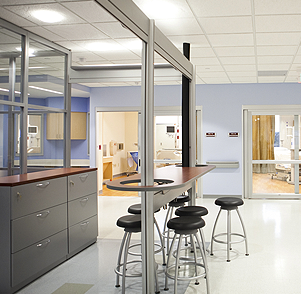 Before
If a member is admitted to the hospital, one of our doctors begins handling the case by communicating directly with the patient's doctor and medical facility.
Benefits and direct payment are coordinated from the start. This is how we guarantee our member a smooth admission to the hospital without worrying about payments or reimbursement. We also coordinate and schedule air ambulances, second surgical and medical opinions, appointments with specialists, and other medical services.
During
During a hospitalization, our doctors and staff continue to monitor the patient frequently, communicating with the doctor or hospital staff, and following up on needed treatments, progress and outcome.
We have access to information about the latest medical advances and treatments for our members. Our medical staff visits patients, contacts families to provide assistance and answer questions, and ensures the patient is receiving the best quality service.
After
As soon as the patient is discharged from the hospital, our doctors at USA Medical Services will coordinate any follow-up treatment or therapy, and will make the necessary arrangements until the payment of the claim is completed.
Bupa's commitment: health insurance in times of need.
Bupa Latin America and the Caribbean takes pride in taking care of the lives in its hands. The two testimonials in this video are proof that we live by our commitment. After the earthquake that hit Haiti in January 2010, Bupa served its policyholders with responsibility, care, and medical expertise.
Esther Delgado: a story of courage.
This is the story of a young woman who fell asleep at the wheel, lost control of her car and suffered grave injuries. It was predicted that she would never walk again. With her will to survive and Bupa's support, Esther was able to overcome huge challenges.