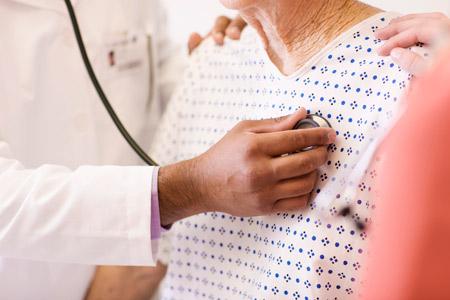 Taking calcium supplements may increase your risk of having a heart attack, according to a recent study in the journal Heart.
Dr Prerna Sharma, Clinical Lead for Bupa Health and Wellbeing, commented: "Previous research has suggested that calcium supplements may be beneficial to heart health by improving cholesterol levels and controlling high blood pressure. However, more recently, some studies have prompted warnings about calcium supplements and heart attack risk. This study concurs with more recent studies, finding that people who took calcium supplements had an increased risk of heart attack compared to those who didn't take any supplements. The researchers suggest that taking calcium supplements increases calcium levels in the blood leading to a build-up of calcium in blood vessels.
The figures reported in the media about the size of this heart attack risk may sound frightening. However, when you look at the actual number of people in the study who had a heart attack and took calcium supplements they are really very small – out of 354 people who had a heart attack, only 20 of them took calcium supplements.
More research is needed to understand the link between calcium supplements and heart attacks. We do know that calcium supplements are beneficial for women who have gone through the menopause to keep their bones healthy and help prevent osteoporosis, as well as in treating other conditions caused by calcium deficiencies. If you have been advised by your GP or other health care professional to take calcium supplements, it's important to remember that, at present, any heart attack risk associated with calcium supplements doesn't outweigh the benefit you will get from taking them. If you're worried, talk to your GP.
Interestingly, the researchers found no increased risks to heart health from dietary calcium. Therefore, if you don't need to take calcium supplements for a health condition and you're worried that you're not getting enough calcium, it's best to try and get what you need from your diet rather than taking supplements. This advice doesn't just apply to calcium, it's always best to get the vitamins and nutrients you need by following a healthy, balanced diet rather than relying on supplements.
The study looked at nearly 24,000 adults aged 35 to 64 years over an 11 year period. A food questionnaire was filled in at the start of the study, as well as a survey on vitamin and mineral supplements (which was followed-up at regular intervals). ~Any cases of heart attack, stroke or death as a result of cardiovascular disease were either reported by the person themselves or their next of kin. This was verified using medical records.
Key facts
In the UK, the recommended calcium intake is 700mg a day for adults.
Good sources of dietary calcium include the following:

milk, cheese and dairy products
vegetables, such as broccoli and kale
foods fortified with calcium, including fruit juices and cereals
Related articles
This factsheet is for people who are having a coronary artery bypass graft (CABG), or who would like information about it. CABG is surgery to treat coronary heart disease. A blood...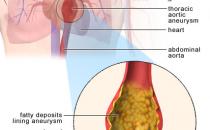 [Published by Bupa's health information team, July 2010.] This factsheet is for people who have a thoracic aortic aneurysm, or who would like information about it. A...