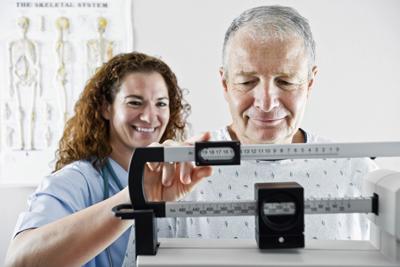 People who manage to kick the habit of smoking gain an average of 4 to 5kgs (9 to 11lbs) within a year of quitting, according to research published in the British Medical Journal.
Dr Prerna Sharma, Clinical Lead for Bupa Health and Wellbeing UK, commented: "The current research found that quitting cigarettes can lead to an average weight gain of 4.7kg after one year, which is substantially higher than previously thought. However, it's important to note that there was a lot of variation in the amount of weight people put on over the year, therefore, this mean figure won't reflect a majority of people who give up. Between 35 to 38 percent of people who received no treatment gained less than 5kg after 12 months of quitting, 29 to 34 percent gained 5 to 10kg, but 16 to 21 percent of people treatment actually lost weight.
"The study also showed that it made no difference to weight gain if a smoking cessation treatment, such as nicotine patches or gum, was used or not, and people were likely to put on the most weight in the first three months of being smoke-free.
"Stopping smoking is often accompanied by weight gain. Many people who have tried to kick the habit notice that extra pounds can creep on easily. This is because a common symptom of quitting smoking is an increased appetite, which can lead to overeating and regular snacking. Also, research has suggested that nicotine, which is found in cigarettes, increases your metabolism; therefore when you stop your metabolic rate can drop.
"There were a couple of important factors that this study failed to address. For example, it didn't take into consideration if gender affected how much weight was gained. Are women or men more likely to pile on the pounds? It also doesn't provide any evidence on what happens to people's weight if they start smoking again or after the first year of quitting. We're not sure that this study is a true representation of the general public, as data was collected in clinics from people who were likely to be very heavy smokers.
"So, don't let this research deter you from trying to kick the habit. The health benefits of giving up smoking far outweigh the risks associated with gaining a few extra pounds. If you're trying to give up, or planning to, doing regular exercise can help prevent weight gain. Research has shown that exercise can even help suppress any cravings you have to smoke. It's also a good idea to keep your fridge and cupboards at home topped up with healthy snacks, such as fruit, low-fat yogurts and nuts, so you're not tempted to snack on sugary treats, which can lead to weight gain. See your doctor or smoking cessation nurse for more advice and support on quitting smoking. Don't give up giving up!"
This study reviewed the results of 62 trials. The majority of these trials looked at drug treatments to help smokers stop. A smaller number of these trials looked at the impact exercise had on people that were trying to quit, as well as other methods to prevent weight gain.
The researchers used data from these trials to record mean weight change in untreated quitters and treated quitters at one, two, three, six and 12 months after quitting. People included in the trials were from North America, Europe, Australia and East Asia.
Key facts
Among adults in four European countries, more than half of current smokers are interested in quitting.
Within a day of quitting, carbon monoxide levels in your blood will drop to the same as a non-smoker. Carbon monoxide is a poisonous gas that forms when cigarettes burn. It sticks to your red blood cells in place of oxygen, which lowers your blood's ability to transport oxygen around your body.
Everyone has a different way to cope with cravings – try to find out what works for you. Go for a walk or do a crossword to distract your mind.
Cutting out tea, coffee and alcohol during the first few days of stopping smoking can help cut cravings.
Quitting smoking not only saves your health, but also saves you a lot of money. Try Bupa's cost of smoking


calculator

to work out just how much money you could save if you kick the habit.
Produced by collaboration with Bupa's Health Information team, July 2012
Related topics
Quitting smoking
Smoking - ways to stop
Smoking - why it's addictive
Smoking cessation
Related hubs
Fitness and exercise
Smoking
Related articles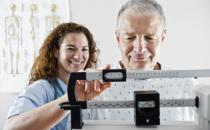 People who manage to kick the habit of smoking gain an average of 4 to 5kgs (9 to 11lbs) within a year of quitting, according to research published in the British Medical Journal...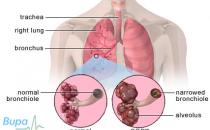 Published by Bupa's Health Information Team, October 2011. This factsheet is for people who have chronic obstructive pulmonary disease (COPD), or who would like information about...